Egyptian Premier League club, Ghazi El Mahallah have suspended Nigerian player, Moses Edu after he was reportedly beating up his teammate over a debt issue.
According to a source who is an Egyptian Journalist, Michy Jnr.

He revealed through his Twitter handle yesterday that the Nigeria Striker was suspended due to a misunderstanding he had with Salah Mahmoud, an Egyptian player.
READ ALSO: Underhand Tactics Suspected In Race For CAF Presidency
According to him Salah refused to pay him back the money he used to purchase a sneaker for him, after asking for the money from Salah for many times but no avail, he got annoyed and beat him up.
"Egyptian Premier League side Ghazl El Mahallah has suspended their striker Nigeria player, Moses Edu (23) for beating his team-mate Egypt player Salah Mahmoud, who he bought a sneaker from and has refused to pay him," Michy Jnr says.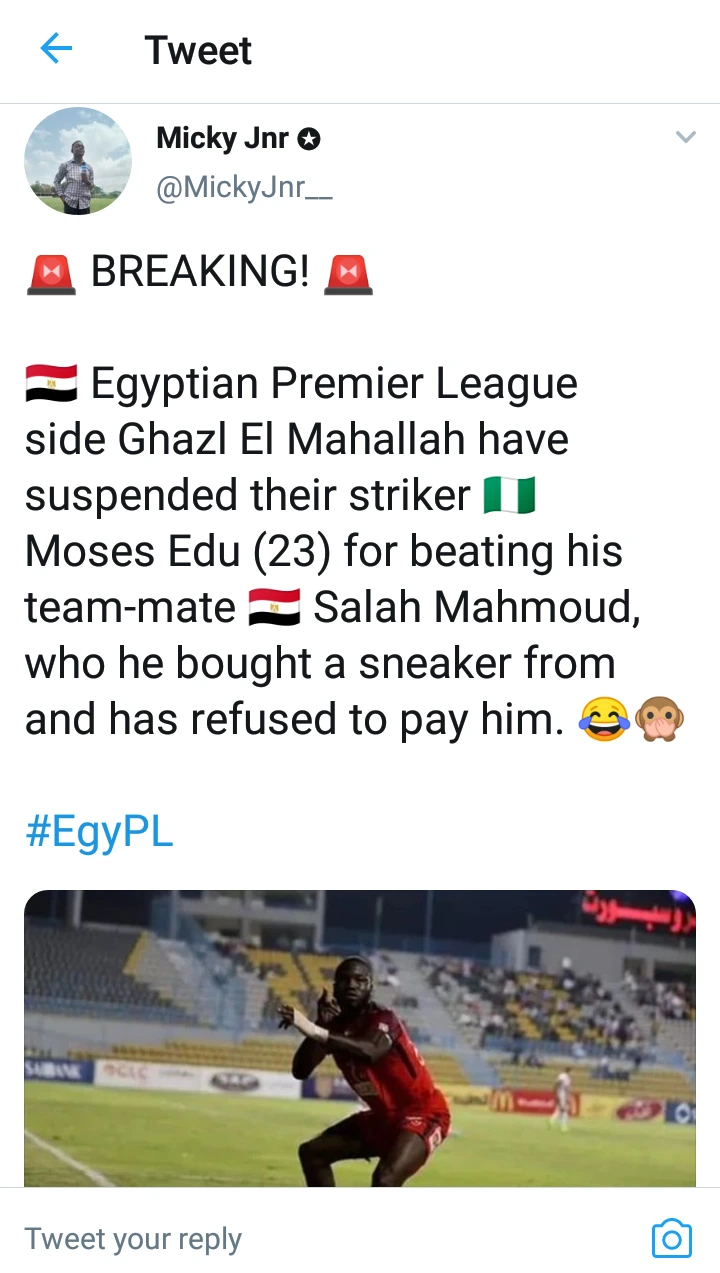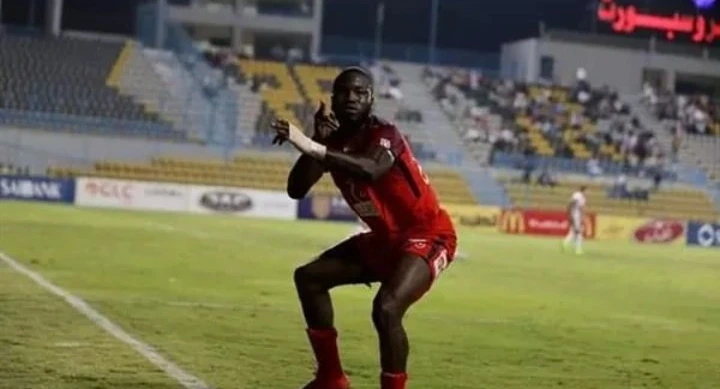 Follow GoalBall across our social channels, on Facebook, Twitter and Pinterest.
Buy Cheap browsing data plans (MTN, Glo, Airtel & 9mobile) 500MB=₦165.00, 1GB=₦228.00, 2GB=₦660.00, 5GB=₦1,650.00. All 30 days validity! CLICK To Buy Now