Nuno Espirito Santos Tottenham will play host to Chelsea in one of the star fixtures of the Match Day 5 encounter in the Premier League.
The match promises to be an intriguing finale this weekend as London rivalry ensues at Tottenham's home ground.
However, with Chelsea playing with all confidence and intensity, it will be enticing to see what Thomas Tuchel and his men make out of their trip to Tottenham Hotspur.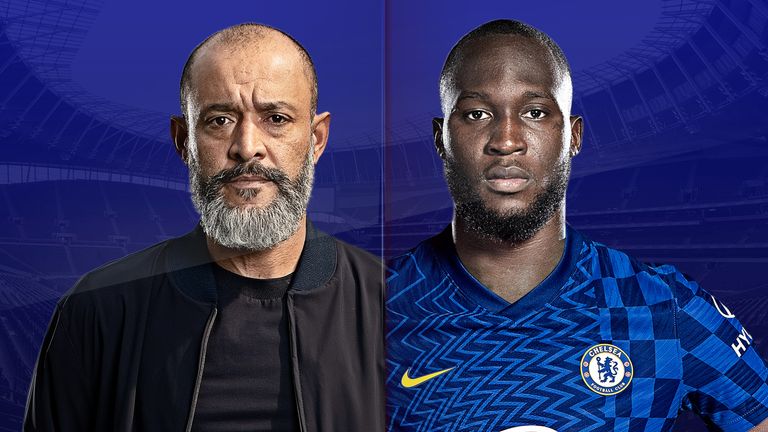 Having gone unbeaten in four rounds of matches in the EPL this season, the Blues will be the favourite going into this one.
But how about the Spurs team who are playing under the watch of the home fans even as they need to return to winning ways this weekend.
Losing 3-0 to Patrick Viera's Crystal Palace at Selhurst Park was their lowest point and first loss this season and they would do their possible best to avoid defeat against their rival Chelsea.
Tuchel's side is in top form having beating Zenit St. Petersburg 1-0 at home in the UEFA Champion League but Spurs only managed a 2-2 draw in France against Rennes in the Europa League conference contest thanks Pierre-Emile Hojbjerg 's76th minute strike.
The home side will have a big test in their London derby match with Chelsea since Lucas Moura and Dutch winger Steven Bergwijn are all out injured after limping off in the midweek draw.
Giovani le Celso is also a doubt for Spurs as the Argentine would only return on Saturday from his quarantine base in Croatia.
With the situation on the ground, it looks like it's Chelsea all to take as regards the available three points at stake.
Nuno Espirito Santos would hope that star forward Harry Kane would be in top form to provide that kind of advantage Romelu Lukaku will bring to the derby for Chelsea.
While a lot of expectations will rest on Heung-Min Son from Tottenham's perspective. It will surely be a tall order for Spurs against a Chelsea side who are in form and brimming with immense quality on their own.
The likes of Kai Havertz, N'Golo Kante and Antonio Ruediger is expected to make it tough for Tottenham. But could home advantage come to the aid of the home side Spurs when they welcome Chelsea in the frenetic encounter this weekend?
This article was most recently revised and updated 2 years ago