Lionel Messi's move to PSG may not have lived up to the billing as much as expected following the Argentine's move from Spanish giants Barcelona to France in the summer.
All eyes are on Messi with anticipation to see him hit the ground running even as he fired blank in PSG's 2-1 win over Olympic Lyonnais on Sunday.
The players' departure from Barcelona may have come as good news to other European giants but it was PSG that acted fast to sign the free-agent superstar.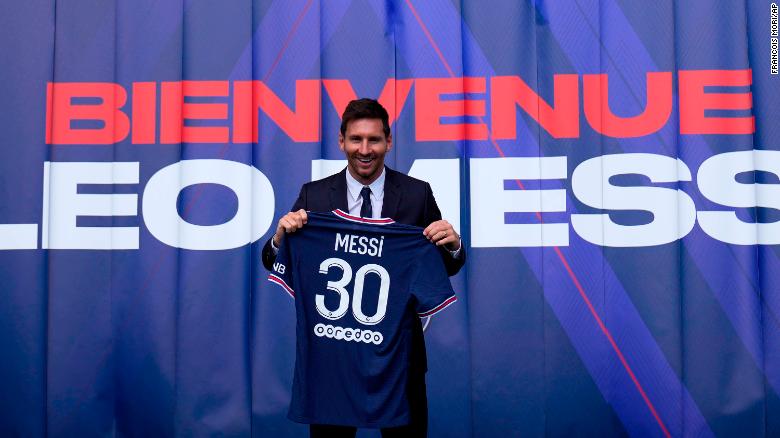 His move to PSG reveals the clubs' unbending quest for the Champions League crown while they hope to tie down Kylian Mbappe to a new contract as part of that amazing aspiration.
It looks to be the case for PSG as the combo of Neymar, Mbappe and Messi would arguably be the best forward pairing in Europe.
Could the pairing of the aforementioned names above be the answer to PSG European quest with Messi a key factor in the bid?
It's left to be proved beyond doubt since Leo Messi has not come on board for PSG since his recent move.
However, whether he's already on top gear or not, we know what the Argentine's football made easy is capable of doing on the pitch.
Such affirmation could consider him as the missing link to the PSG Champions League dream.
But before we conclude on that, PSG's seems to have found a new hero in recent weeks in midfielder Ander Herrera.
The Spaniard seems to be eclipsing the attacking superstars in transition thus making it known that PSG would be more than just a Lionel Messi thing after all.
His compatriot Angel Di-Maria is also in the mix for PSG not forgetting. But Messi can really be the lynchpin not because he has not started scoring goals.
But the fact remains that PSG has some factors to contend with relating to player respect and discipline on the pitch.
Also, the kind of manager (maybe Jose Mourinho) to manage ego would be splendid for them as the case may not be so sure with Mauricio Pochettino on this note.
PSG can also adjust concurrently to a new team scheme to establish an abrupt balance on the field of play. While Messi would surely come alive soon on the PSG shirt.
The speed at which these factors are handled relatively (well) could see PSG make a strong opposition against a big side like Chelsea, Real Madrid and Bayern Munich all for the European glory.
Instead of unnecessarily mounting undue pressure on new signing Leo Messi as the missing link to PSG's UEFA Champions League ambition this season.
This article was most recently revised and updated 1 year ago