Nigeria forward Victor Osimhen has recently come out to voice out his displeasure concerning the racism issue which is currently making the rounds, especially in the Italian Serie A.
The Napoli lad has spoken highly against the act citing it as a big letdown to modern football. But would Osimhen be taken seriously as has always been the case of people who've spoken against it in the past?
Players like Dani Alves of Brazil have been racially abused with the banana been thrown at him during one of his games.
And the right-back made an amazing gesture out of the scenario when he picked up the Banana and ate it quick with warm reception.
The likes of Mario Balotelli popularly known as Super Mario has done all sort of things; both fighting and criticizing the press on other platforms.
But it couldn't have any effect in terms of stopping racism at any level.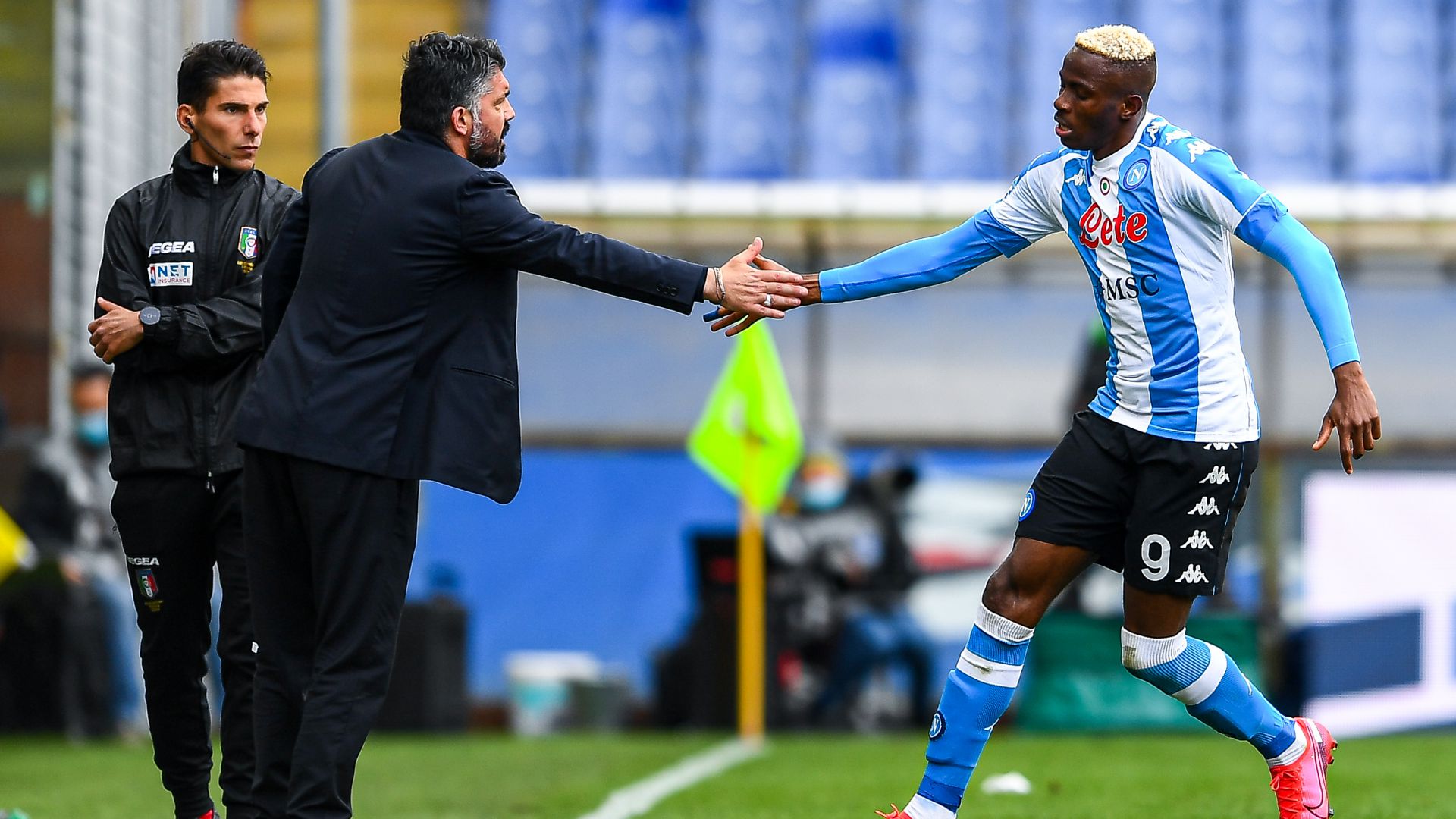 This act is mostly committed by European nations especially the sect that sees themselves as the best race to have ever existed in creation.
The same thing happened to Romelu Lukaku and Tammy Abraham previously at Chelsea when both players missed decisive spot-kicks in the Blue's UEFA Super Cup clash on different occasions.
And they wouldn't be the last to be racially abused trust me. Manchester City's Nathan Ake had been subjected to racist abuse in recent times.
While the same was done to England's trio of Marcus Rashford (Manchester United), Jadon Sancho (then at Borussia Dortmund) and Saka Bukayo (Arsenal) following their penalty shoot-out miss over Italy at the recently concluded EURO 2020 Championship.
And for the young Osimhen, he must look away from these racists issues and focus on his football as much as is necessary. While he allows his quality to do the talking for him in the pitch.
He must borrow a clue from those who have handled racist abuse to perfection in past times like Dani Alves as stated earlier in this write-up.
Building a solid character here beckons for Victor just as the ability to ignore this racist chant would be a defining factor to the improved personality he's expected to become as a football (good) model.
This article was most recently revised and updated 2 years ago