The Blues may have struggled in the last couple of games with regards to their defeat against Pep Guardiola's Manchester City and Allegri's Juventus.
However, there is hope for a tree even if it is cut down as Chelsea's case may be at the moment.
Chelsea's loss to Manchester City could be one of those games you could try the possible best and still get beaten most especially when you play against the very best like Chelsea did in the last two games.
But it's still not a sign that the Blues cannot go on and win the League title. Though it's not an excuse for Chelsea to do better in games of this magnitude.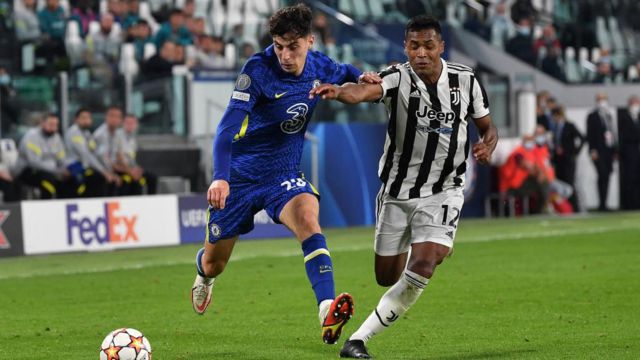 The Blues could argue with many that they deserved more than what they got in the weekend game against Manchester City as they had a goal chalked off for an offside.
While their performance against Juventus wasn't generally a bad one as they dominated proceedings against Allegri's men who appear content with sitting back in defending rather than going forward high up the pitch in the clash.
Losing the forward pairs in the likes of Alvaro Morata (Spain) and Paulo Dybala (Argentina) in the attack was going to sway Allegri's plans in terms of the match tactics.
And it did in earnest as he went with the option to defend and hit Chelsea on the break (counter), which worked to their advantage in the game.
Chelsea had chances upon chances but the likes of Romelu Lukaku and Kai Havertz couldn't convert any of them especially the German who was set up but Hudson-Odoi with a cross.
The quality to compete and get the job done in Europe is pretty much not lacking from Chelsea's standpoint. Chelsea had even got better in terms of the playing personnel available with the signing of Romelu Lukaku in the summer.
But Chelsea must hope for fortune and form on the pitch while Thomas Tuchel seeks to employ the best possible tactics to unsettle their opponent in match situations.
The Blues had got all it takes to attain success from all spheres but they need to find their rhythm on the pitch on matchday just like they dominated Italian side Juventus.
Retaining the crown is not far-fetched and Chelsea cannot stop dreaming even as they can't be overlooked just because of the defeat they suffered at the hands of Juventus away from home.
They've got all the chance to make a major statement in Europe on the way to defending their crown in Europe.
But the likes of Liverpool, PSG, Manchester United and Juventus should be a watchword for Chelsea as regards their aspiration to retain the UEFA Champions League they won last season at the expense of Pep Guardiola's Manchester City side.
This article was most recently revised and updated 1 year ago