Juventus would be at home this weekend to AC Milan as hostility returns to the Serie A scene. The match will be a tug of war between both sides as quality would be paraded all over the pitch.
One of the major findings ahead of the crunch games is the absence of Veteran Sweden's forward Zlatan Ibrahimovic who scored in his return to action last week against Lazio.
He joined Portuguese young star Rafael Leao on the score sheet against Lazio. Having played a part to inspire (seal) the win last time he will be a huge miss ahead of the trip to Turin.
Juventus on their own is struggling to get started themselves having failed to win a single game in three rounds of games in the Serie A.
The pressure is beginning to highlight on Maximiliano Allegri the same way it relatively hit his predecessor Andrea Pirlo on the Juventus job.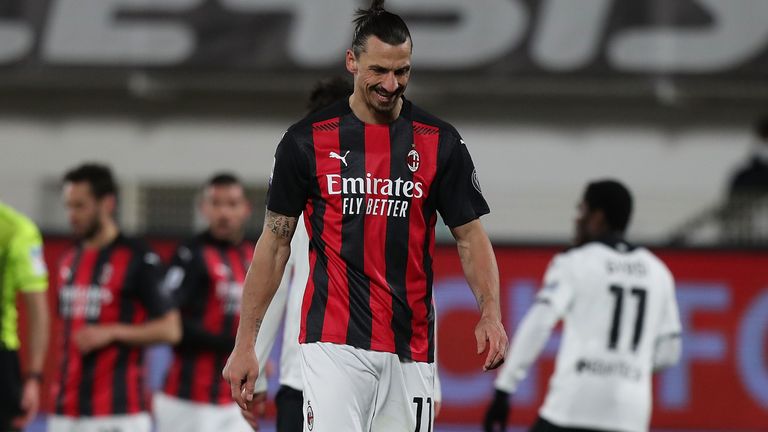 But the midweek success over Malmo FF should offer positive for the Old Lady ahead of this one.
They dispatched the Norway side 0-3 on the road and the manner of the win should instill a level of self-confidence on the entire Juventus side.
Playing at home could be an advantage for Leonardo Bonucci and his wards. But it could also breed further pressure to get the three points at stake on the occasion.
Goals from Alex Sandro, Paulo Dybala and Spanish finisher Alvaro Morata in the first half made it 0-3 for Juventus in the midweek contest.
And it should be enough to get Allegri thinking well amid the pressure concerned ahead of the game.
But against Milan, it would be another brand of the game as expected owing to the level of rivalry that exists between these two giants.
It promises to be a good test for the home side (Juventus) who will be making do without talismanic forward Cristiano Ronaldo.
The Portuguese Superstar has gone on to Manchester United leaving Paulo Dybala and Federico Chiesa to provide the inspiration on the Juve side need at home.
And for Juventus, the latter's return to the pitch could be a positive one while Olivier Giroud is expected to take the place of the injured Ibrahimovic in Milan's attacking lines up.
In all regards, Juventus should be able to come up with something positive in this clash since AC Milan is coming off the back of a 3-2 defeat in the Champions League.
But would Juventus build on their midweek success ahead of this tie? Time would only reveal as we look forward to an entertaining contest between both sides this weekend.
This article was most recently revised and updated 1 year ago