Manchester City would welcome the newly promoted side Norwich City at home this weekend after losing their opening day fixture to Nuno Espirito Santo's Tottenham Hotspurs.
The host would be all out for a win on this occasion even as Norwich struggled to cope with Liverpool in their 0-3 defeat in the hands of the Reds.
Liverpool taught them Premier League lessons as the defeat somehow suggests that Norwich would be relegated to the Sky Bet Championship at the end of the Premier League this season.
All the same, with both teams needing a win to kick start their season after opening day defeat as mentioned earlier in this write-up, there are players who should inspire their respective teams to victory in this match.
On this note, we take a look at the key players to watch in this Etihad fixture.
Kevin De Bruyne (Manchester City)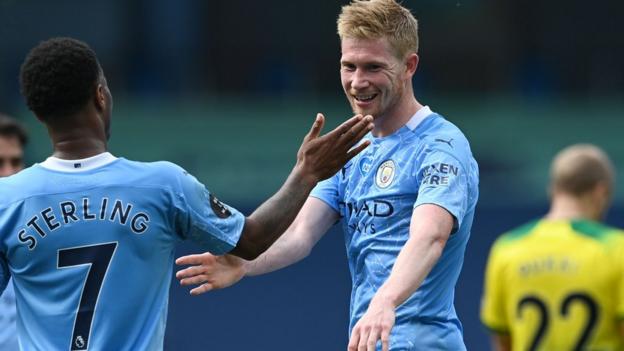 The Belgian attacking midfielder was returning from injury and so was not able to start the game against Nuno Espirito Santo's Tottenham.
However, he was brought on from the bench as the Citizens sought to ready one of their star players in the new campaign.
His contribution will be largely required if his side would achieve their aim of victory against Norwich.
He's creative on his day and has the knack to supply the delicious balls to the forward line even as he was commended for this trademark by Spurs striker Harry Kane.
He's an asset in Pep Guardiola's hands as they hope for a win at home against Norwich City this weekend.
Teemu Pukki (Norwich City)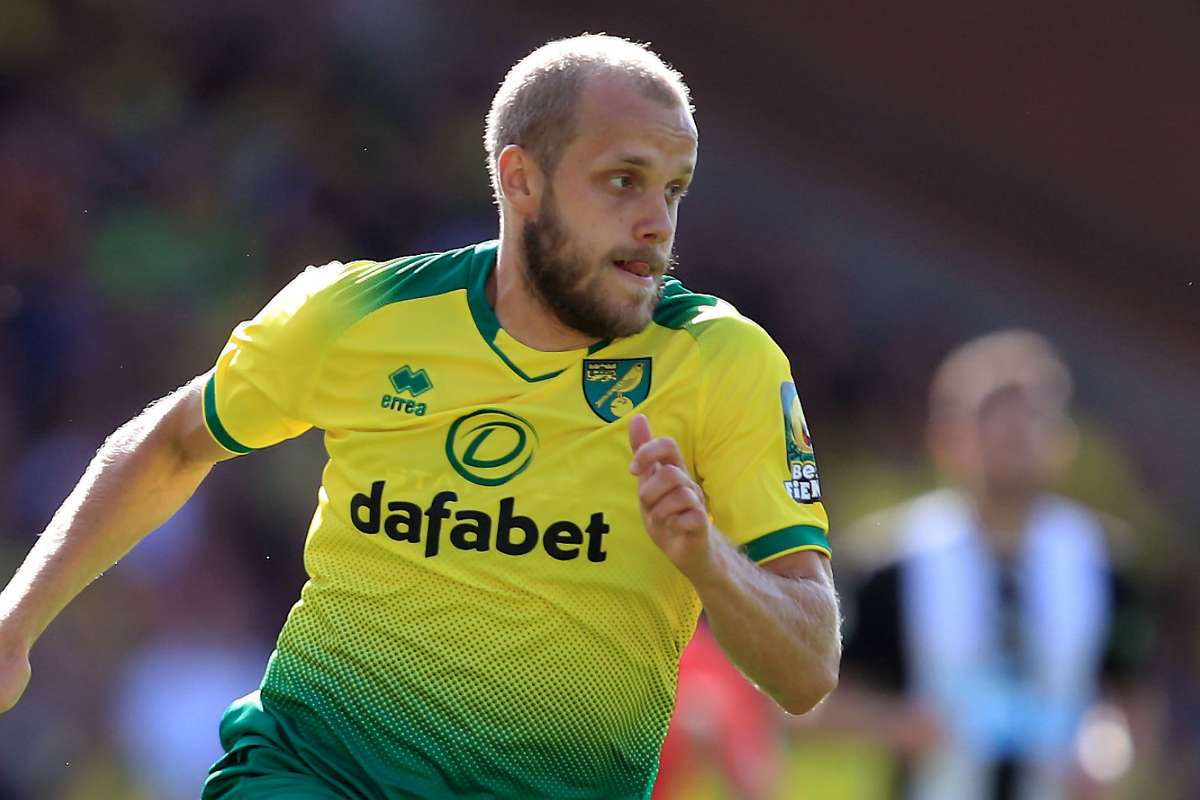 The Finnish striker would carry his side major hopes ahead of Norwich City's Premier League season.
He fired blank though in the 0-3 loss to Jurgen Kopp's Liverpool side but he must upgrade his performance as they trade contest against Manchester City at the Etihad.
The Citizens are clear favourites by a wide margin and it would be a big deal if the visitors stop Manchester City from picking the available three points.
However, Pukki must seek to make his mark in the game if Norwich is to be spared from defeat in this Matchday 2 encounter.
Riyad Mahrez (Manchester City)
The Algerian Superstar will be a key figure for this one as they are expected to pick the three points against the less fancied Norwich City.
However, it promises to be interesting to see what the former Leicester City man can bring into this contest.
He's had an excellent Pre-season run along with youngster Sam Edozie who is in the Manchester City youth ranks.
So expect another individual performance from the Algerian star. A player of his quality should produce the class to inspire City's agenda this weekend as they brace up for their visitors at the Etihad Stadium in earnest.
This article was most recently revised and updated 1 year ago