Tottenham Hotspurs may have won their opening Premier League match against English champions, Manchester City.
But there is a level of uncertainty surrounding the future of star player Harry Kane at the London club.
The striker may have returned to training as was duly stated in the media. But the rumours surrounding the players are still persistent even as of now.
With Nuno Espirito Santos keen to make a mark on the job at Tottenham a new striker could be Ideal for Spurs at the moment.
With the striker's (Kane) future a major talking point at the club, we take a look at three potential replacement capable of doing a good job if the English man departs the London arena.
Anthony Martial (Manchester United)
The French toward is another striker with some form of uncertainty hanging over his future at Manchester United.
Despite his immense talent, the Red Devils have failed to utilize him based on the level of honour the French forward deserves on the pitch.
Such has really slowed his career down following his big-money move from AS Monaco at only 19 years of age.
In the season opener against Leeds United, he started the game from the bench not minding the absence of veteran forward Edinson Cavani from United's matchday squad.
Spurs should make an attempt with an interest to sign Martial as this could be an avenue to secure the players' services as Mason Greenwood led the Red Devils attack from the start in his stead.
Lautaro Martinez (Inter Milan)
The talented South America forward has been a subject of transfer rumours all along in the press.
He's hit the news following his impressive showing alongside Romelu Lukaku at Inter Milan.
With uncertainty surrounding his future, Spurs could make a bid and watch what their chances are as PSG and Barcelona are also said to be interested in the player.
The Argentine striker would be a good addition to the Spurs attacking setup as he's got the flair to form an incredible partnership with Tottenham Hotspur stars like Lucas Moura and Heung-Min Son.
Michael Antonio (West Ham United)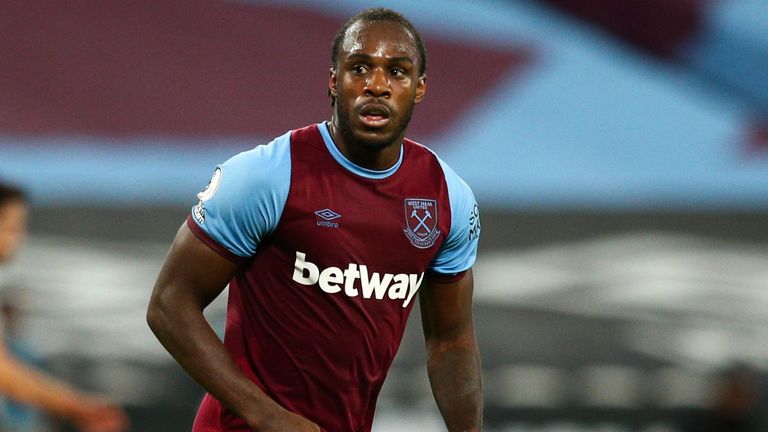 The forward was impressive for his London side as they thumped Newcastle United 2-4 at the weekend.
His brace inspired the win for David Moyes's West Ham side at the St. James Park as they flourished away from home.
Such form could see the player attract interest from other clubs in the ongoing transfer windows.
Spurs should indicate their interest in the player based on the stories pertaining to Harry Kane's current debacle at the club as the season is at its early stages.
This article was most recently revised and updated 1 year ago